Of course we will be publishing a lot about the differences between elderly in Cambodia and The Netherlands. Interesting? Yes. Educational? Yes. Will it inspire people to action for elderly? We will do all we can to do that, and invite you to join us.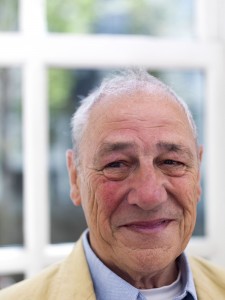 Today we take you to Mr. Lai Lee (76) from Cambodia and Mr. Piet Seijsener (78) from The Netherlands. Piet lives by himself in Amsterdam, the capital of The Netherlands. Piet is most proud on his granddaughter, who comes and stays with him once a month. Also he is very proud of his contribution to a nautical organization, of which he is an honorary member. Unfortunately, he is not so active now as he once was. What he dislikes is the pain in his body and inability to go around a lot. He enjoys his house in the very center of Amsterdam, although he does not come around much. Piet lives on a pension from the government and his former job, and gets help from a care assistant in his home.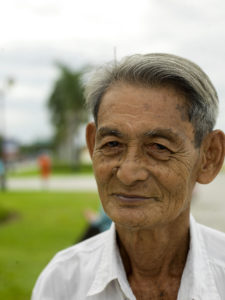 Lai Lee lives with his daughter and her family in Phnom Penh, the capital of Cambodia. Lee is a very happy man, so he says. Daily he walks from his daughters house to the riverside, where he meets young and older friends to do some exercise. He tells us about his very hard life as a labourer, and the 7 children he's got. Now he is able to travel in and outside of Cambodia, to go sight seeing. He earns his own income by providing small loans with interest. When he gets sick he goes to the pharmacy and his children will help him. But, he is rarely sick and feels fine. He has been exercising Tai Chi for 15 years now and assures us everybody should to stay healthy.
These are simply two people we have met and talked to. Both we classify as 'old', since they are over 65 years. Both widowed men, loving their children. Both in a sense enjoying their life still. So what's the difference? Very little, except the very different cultures they live in, and almost opposite care arrangements provided both countries.